HOW DOES THIS WEBSITE WORK?
PROFESSIONALS SEEKING DIRECTORSHIP
Step 1
Site Authorisation to Professional
Step 2
5 Easy-to-fill Forms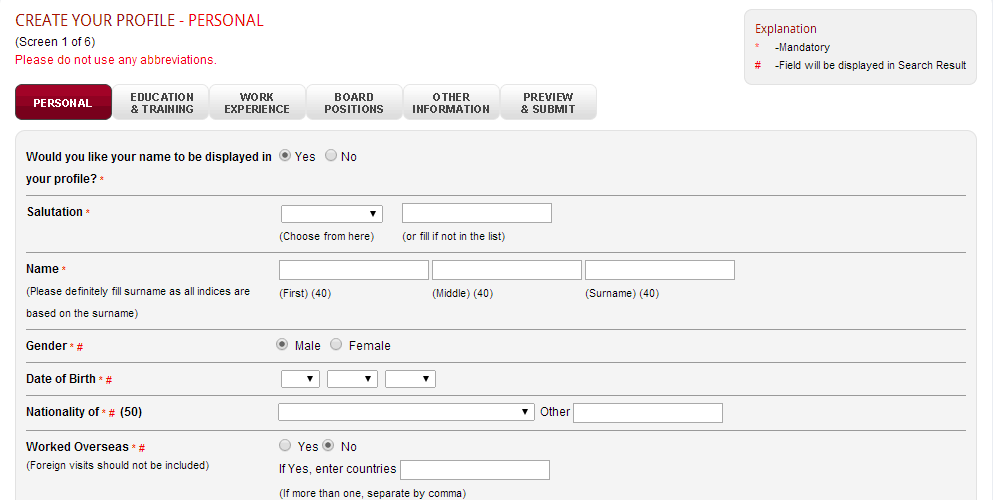 Facility to
Edit
Modify
Temporarily Withdraw
Delete
COMPANIES SEEKING DIRECTORS
Step 1
Password Release to Companies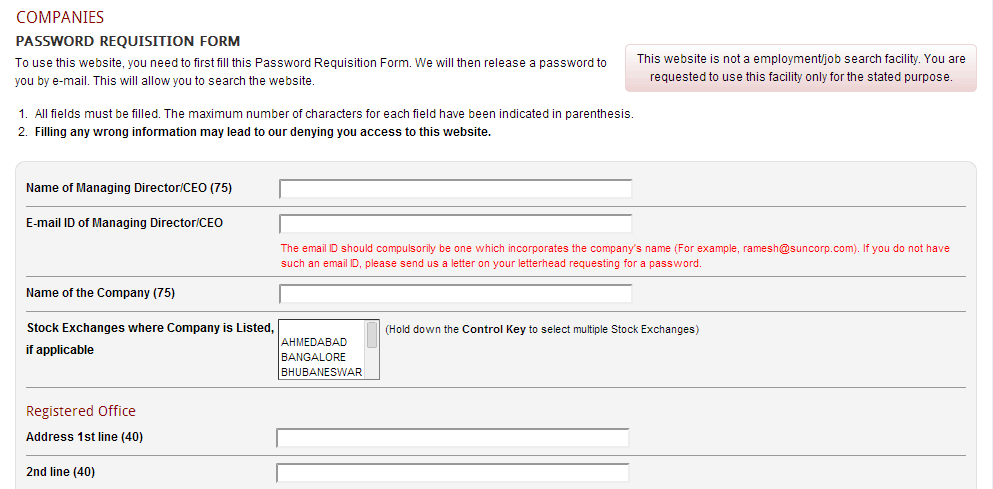 Step 2
Search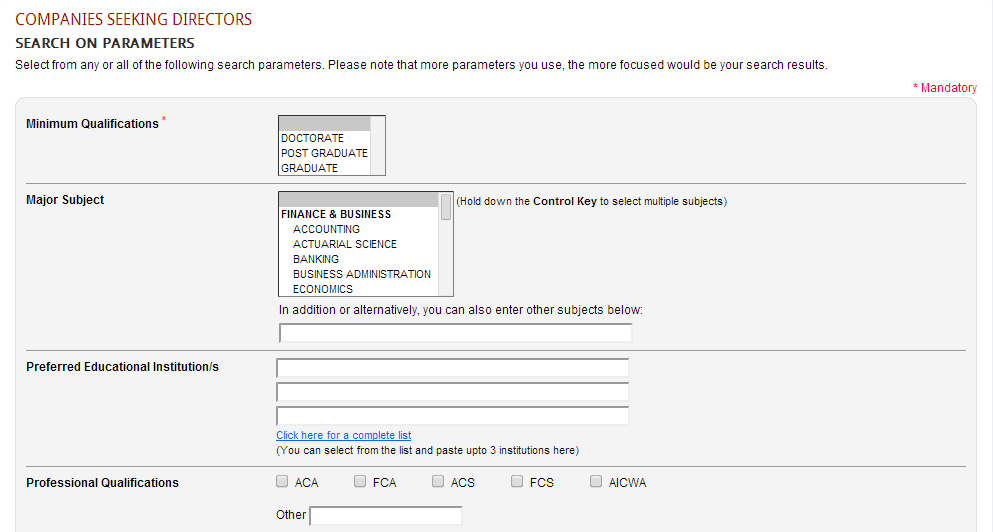 Step 3
Search Results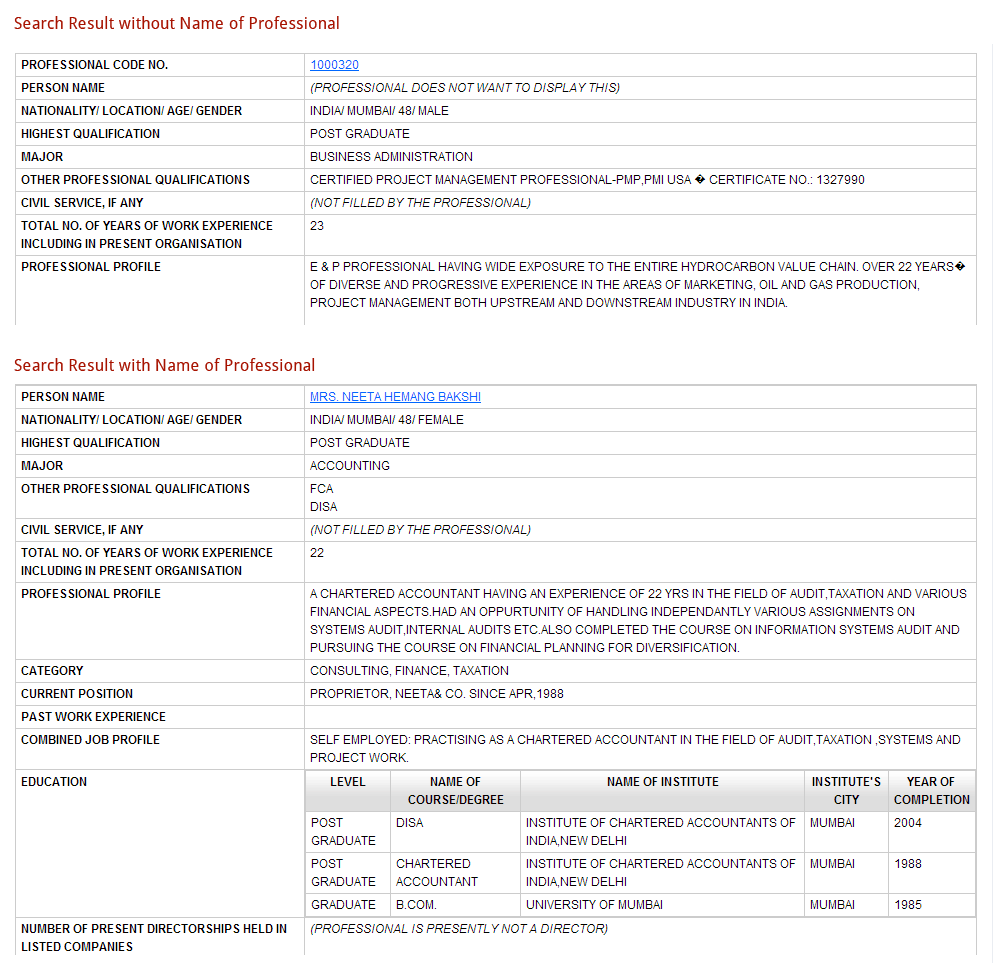 Step 4
Where names are displayed, Company shall directly contact the Professional
Where codes are displayed, routing shall be through PRIME (and Name of Professional shall be released to the Company only if the Professional is interested)
Finally...
Professionals and Companies to inform PRIME when an Independent Director is selected through this website.